Dorkbot:63 The tenth anniversary event (aka dorkbot seattle 0x3F)
When:
December 1, 2010 -

7:00pm

-

10:00pm
Where:
Jigsaw Renaissance
815 Airport Way S
Seattle
,
WA
,
98134
What:
Ten years ago Douglas Repetto got a bunch of people together in New York City to celebrate "doing strange things with electricity" and the world has never been the same. To help celebrate we have a two great presentations, and beer (with a donation to Jigsaw Renaissance our gracious hosts).
In a spirit of bizarre and happy coincidence that is nothing if not dorkbot, we are hosting Electronic Media Artist Pia van Gelder the overlord for Dorkbot Sydney, Australia. In addition, we are honored to present local artists SuttonBeresCuller joined by their technical wizard, artist and long time friend of dorkbot-sea, Joe Gray will be speaking about Panoptos, currently at the Henry Gallery.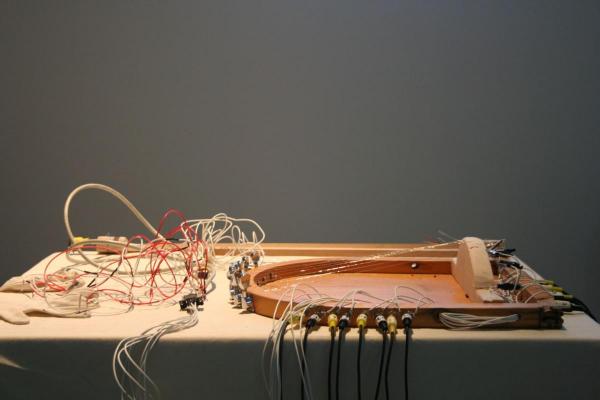 SIGNAUX : Pia van Gelder
Pia van Gelder is an electronic media artist. Her practice is centered
around machines for electronic media performance. Pia teaches in the
area of Time Based Art at the College of Fine Arts (UNSW) and is the
Overlord for Dorkbot Sydney (Australia). She is currently doing a
Masters of Fine Arts.
SIGNAUX is an ongoing project involving machines for audio/video
performance. The project endeavors to explore how artists and machines
might collaborate through malfunction and reinterpretation. One of the
machines in this project is an 8 string video/audio 'mixer', an open
circuit that invites noise and disturbance with human interaction.
These machines reinterpret media in an unconventional way, often by
bending or breaking signals. Pia is interested in how a challenged
machine or electronic system may contribute aesthetically to media
compositions and performance. Her practice investigates the validity
of machines as performers and authors.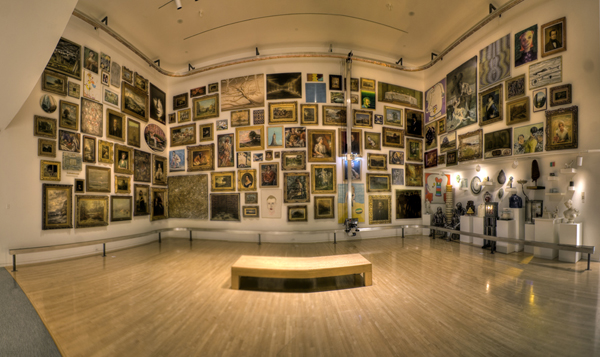 Panoptos : SuttonBeresCuller
SuttonBeresCuller is a trio of artists (John Sutton, Ben Beres and Zac Culler) who have worked collaboratively since 1999, when they met as students at Cornish College of the Arts. As part of the spirited exhibition Vortexhibition Polyphonica, these artists have created Panoptos – an interactive installation that will invite viewers, both on-site and online, to engage with the Henry's collection in an entirely new way.