Oscillate: Art celebrating light and movement
When:
January 10, 2013 (All day)
-
February 8, 2013 (All day)
Where:
Vermillion
1508 11th Ave,
Seattle
,
WA
,
98122
What:
Oscillate: Art celebrating light and movement
Opening night party: Thursday, Jan 10, 6-10pm
Artists panel discussion on Wednesday, Feb 6, 7:00-8:30pm
This show celebrates the human capacity to manipulate light and electromagnetism to shape sensory experiences of movement. Works from thirteen artists and technologists were selected to reflect playful, innovative trends that emerge as artists embrace technology, and technologists embrace art.
Projects include Anthrolume: a wearable, computer-controlled light suit with 250 LEDs, Meteoroleum: a window of programmable lights representing oscillations of Seattle weather, a Self-animating Seesaw, driven by hand-wound electromagnets controlled by a microcontroller, andTesla's corpse: a kinetic sculpture visualizing electromagnetic flux lines.
Briar Bates A Frock of Crows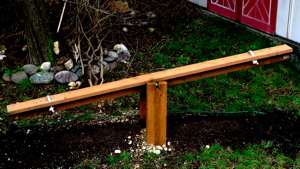 Doug Bell Fly Through a Fractal
Michele Boland Particle
Peter Divide SeeNoEvil
Shelly Farnham Robot Marilyn
Ben Flaster Tesla's Corpse
Nadja Haldimann Gaps. Cracks. Revelations
Jeff Larson & kEvin Friberg This is a Present from a Small Distant World
Josh Lind Meteorolumen
Shellee Miggins Light Emitting Diodes are Killing Me
Mario Nima Self-animating Seesaw & Box with a Universal Connector
Bryan Ressler Anthrolume
Justin Rodda A Light Month
Curated by Shelly Farnham, Anne Blackburn, and friends of Dorkbot.